WE LOVE CUSTOM ORDERS!
If you are looking for a floral backdrop but don't see exactly what you had in mind, let us know what your ideal flower wall is and we will be happy to quote you.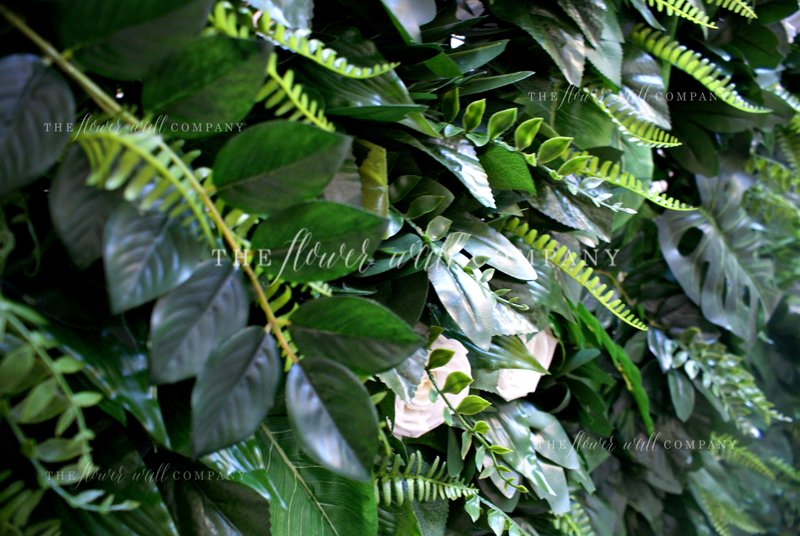 A custom order doesn't have to be a brand new design from scratch - you can alter any of our pre-designed walls to get the perfect floral backdrop for you. You can remove/swap a flower, or change the color of a bloom. It's totally up to you!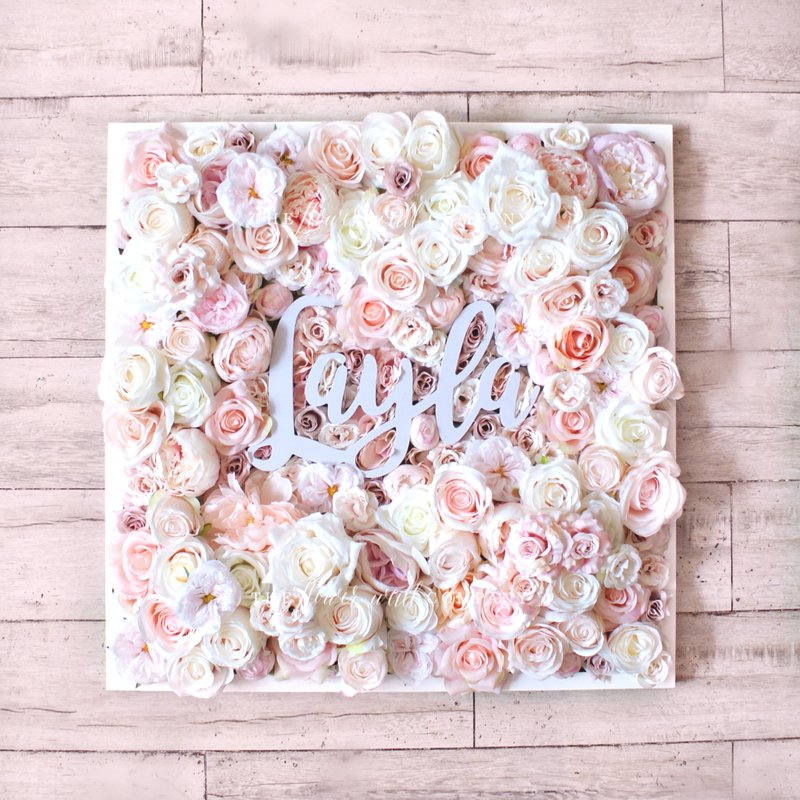 On average custom walls are around 35% more than our pre designed walls if starting from scratch, but if you're honest about your budget we will do our best to offer a wall that fits your vision and wallet. If you are swapping our or re-coloring existing designs, there could be little or no change in price.
For a custom order, please email info@theflowerwallcompany.com with the following information:
Size / total surface area of your flower wall
Colour scheme
Preferred flowers and foliage
Any styles or themes
Any inspirational images for reference
Inspirational images are a great help to communicate to us your ideas. They don't even have to be of existing flower walls! But here are some images we were sent by clients and what we created for them to their specification.
This Dior Flower Wall on the left has been around for a few years now, and it sure is pretty! Our client asked us to replicate the styling but with less pale pinks and more of a focus on richer, jewel tones.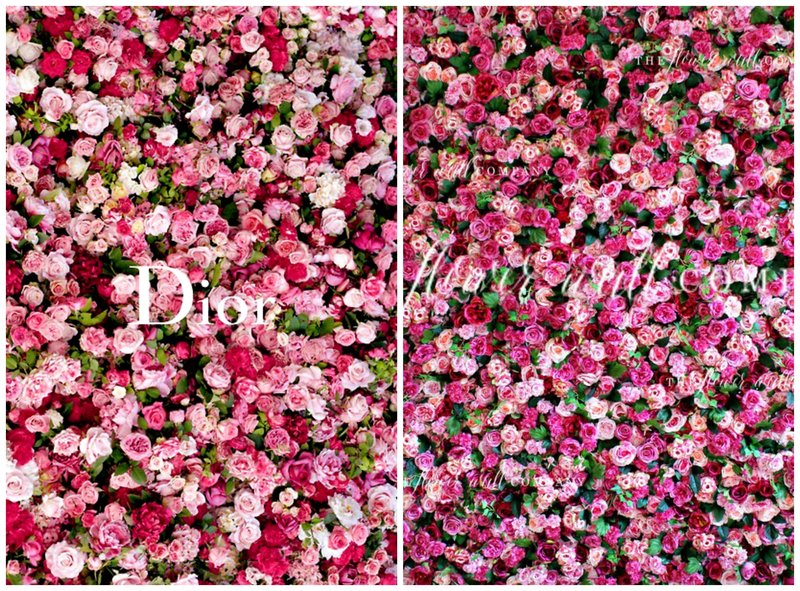 What we love about our Aninia flower wall on the right is how many separate pieces there are - over 50 kinds of flora and fauna all hand arrange for a wow looking wall, and to ensure an authentic looking floral backdrop.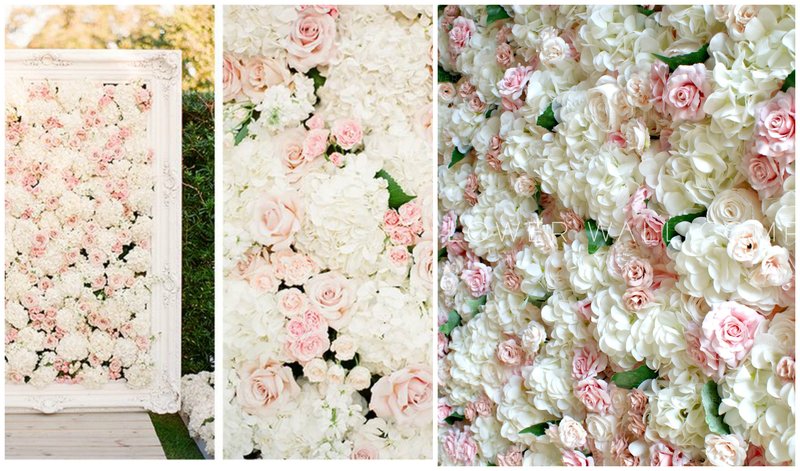 This floral frame from a wedding in Naples had the world swooning at it's beauty and we often get is sent to us as inspiration. We created our Little Miss wall for a client who wanted foliage added as well as fuller wall - so we perfectly arranged real touch hydrangea with blush and pink roses of all shapes and species for a 3D floral backdrop.
Start the conversation about your custom order today! info@theflowerwallcompany.com