Check back here regularly for The Flower Wall Company news including promotions and where we've spotted our walls around the world!
For a more in depth read about us, be sure to visit our blog (opens in new window) where we talk about current and future designs, how to make the best of your wall, flower wall inspiration, telling our product apart from the rest and more!
---
26th June 2017

We have launched our new Value Range!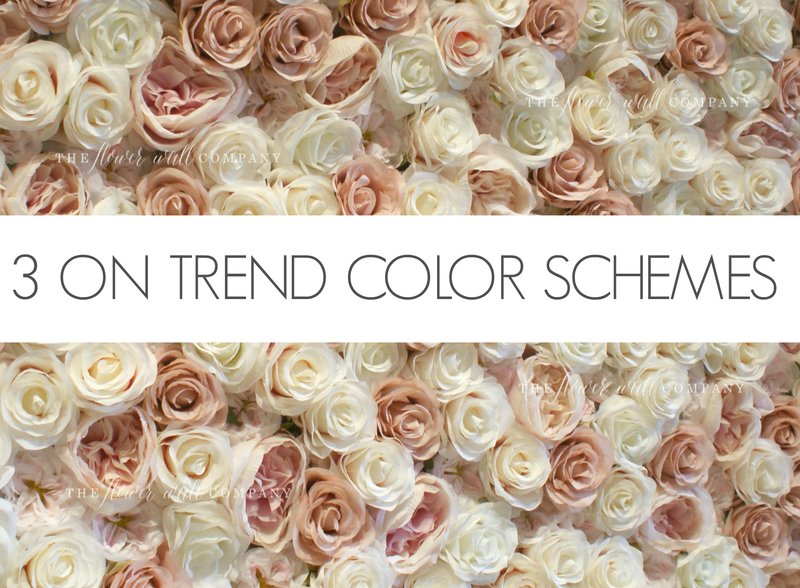 Launching today on our online store, we have debuted three gorgeous value walls, with a 1.8m x 2.4m floral backdrop only 895USD including shipping!
Focusing on the key color of blush with three different highlights, our value range is the perfect antidote for anyone on a budget or looking for a realistic arrangement at a value price.

Our
Value Range
has been created for the budget conscious bride or event planner who wants a cost effective flower wall. The budget walls differ from our other backdrops as whilst they are made with beautiful flowers, they don't have the depth/3D effect we specialize in, but they are arranged in the same high end design we aim for.
---
13th February 2017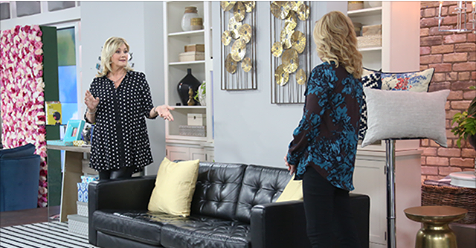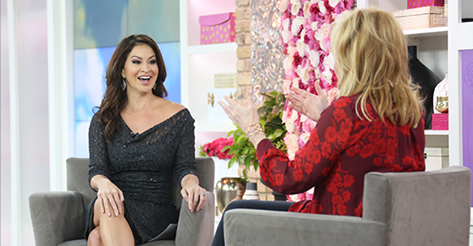 ---
7th February, 2017

We're back! We had a fantastic Chinese New Year break and are ready to continue creating our gorgeous flower walls. Our current production time is 4 - 6 weeks.
---
23rd January, 2017
It's nearly that time of year again – Chinese New Year! Before we settle down to dumplings and the CCTV Gala, we want to let you know our opening hours and restrictions over Chinese New Year,
Every year we post about how the restrictions effect our production time and try to give everyone not living in China a better understanding of how important this holiday is in China, and how factories and business really do shut down for days, weeks or even months on end.
The week long Government mandated holiday begins on the 27th January, but we have already begun to feel the effects of factory and office closures. Our shipping company has already close for Spring Festival, and some of our flower factory producers closed their doors in January.
Why do businesses close for such a long time? Imagine Chinese New Year is all your favorite holidays rolled up in to one – Christmas, Thanksgiving, your countries national holiday, Easter, Eid, Hanukah….all the days your country has off put into one week long holiday.
Add that week to the fact that factory workers often come from far and wide, and Chinese New Year being the only time of year they go home to their families, you see factories and other businesses such as restaurants, couriers, office workers etc leaving for a month or so more holiday.
If you're interested in learning more about the biggest migration of people on earth, the BBC did a three part documentary about the some of the real stories of people in China – be warned, it's a tear jerker!
How will Spring Festival effect The Flower Wall Company?
We will be closed on: 27th – 29th January with limited opening times from 30th January – 4th February.
Production times – We will not be able to create any new orders, order in materials until around mid-February. Please email us for a better idea of timing, but most of our supplier's won't be back into full production until the end of February.
Delivery dispatch – We will not be able to send any orders until 7th February.
---
September 30, 2016
Chinese National Holiday Notice
It's that time of year again! As China gears up for it's week long Government mandated holiday for Golden Week, we once again remind our lovely clients that during this time we cannot send out any flower walls nor receive any new deliveries from our dedicated, hand picked suppliers.
We are still open to answer your questions and create flower walls ordered before 10th September, but we wont be able to dispatch walls until the 9th of October.
If you have an urgent order during this time, please still contact us and we will do our best to help and let you know what options are available.
---
September 26, 2016
We've created a brand new range of walls for the budget conscious flower wall lover. Still made with care, attention to detail and a high end style, our value walls are perfect for anyone looking for short term use of a flower wall.
---
July 8, 2016
An in-depth blog post about the underhand tactics and downright theft of some seller on Alibaba. Make no mistake, they don't product our product!
---
June 26, 2016
Wow wow wow! We couldn't be more pleased to have our gorgeous Full Bloom flower wall featured in US publications as part of celeb blogger and mum to be superstar Ali Fedotowsky's baby girl nursery. Thinking outside the box with her flower wall, it's the eye catching wow piece of the room.
---
June 1st, 2016

Get ready for gorgeous with our stunning peony focused cream floral backdrop! This wall features a lot of our own custom coloured and designed blooms meaning an ultra luxe looking wall. Buy it throughout the month of June at a discounted price.

---
May 31, 2016
New Blog Post! - Not all flower walls are created equal
Once again we heard from a customer who purchased a wall from China that arrived way below the expectations, so we take a look at how The Flower Wall Company differs from the other floral backdrops on the market.
---
May 13, 2016

New Blog Post! - Flowers in frames for the ultimate gorgeous home decor
Flower walls aren't just for weddings and events, they can make your home looking stunning too! Our blog explores the options available and how to give your home a new lease of life .
---
May 8, 2016
We love the color red, but it can be tricky to photograph! Our blog post is dedicated to explaining how to get the best of out of a red flower wall and have it looking fab not flat
---
April 26 2016
NEW WEBSITE LAUNCH
Today we are proud to launch our new website which includes instant purchasing and a shopping cart!
We're hoping the streamlined look of the website and easy to see pricing will help our lovely clients get their dream flower wall in a more efficient way.
We'd love to hear your feedback on our new look! info@theflowerwallcompany.com
---